This should probably be labeled as German Shepherds.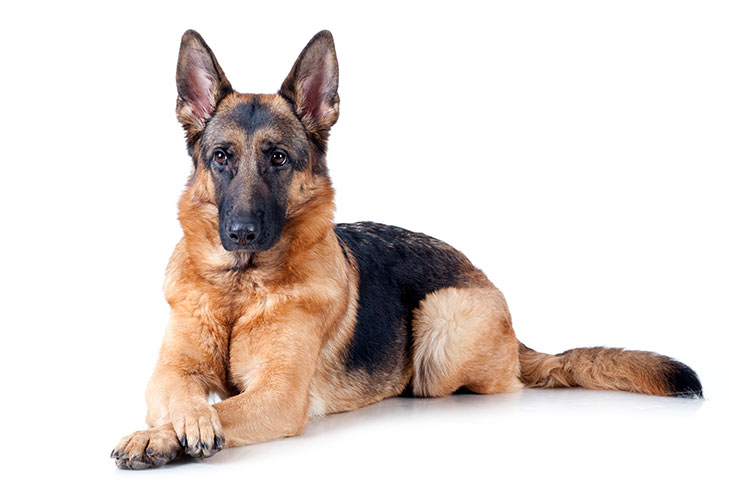 When I was a very young child my parents had a German Shepherd. Ever since I was very attracted to the breed. The breed is really loyal, protective and can work in any situation. Family, protection etc.
In 2011 my fiance at the time and I decided to get out first baby / responsibility!
This was Hercules as a puppy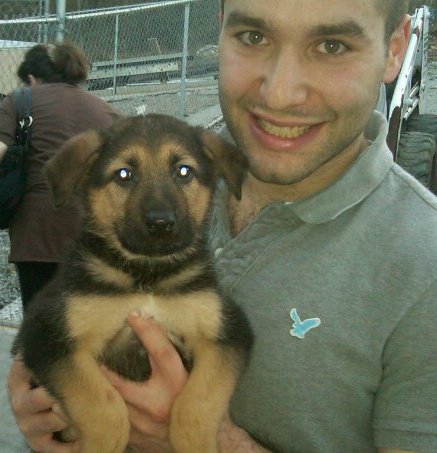 We took a look at the parents and decided Hercules was an excellent name as my wife is greek and overall we thought this dog would grow to be massive!
and… that was correct.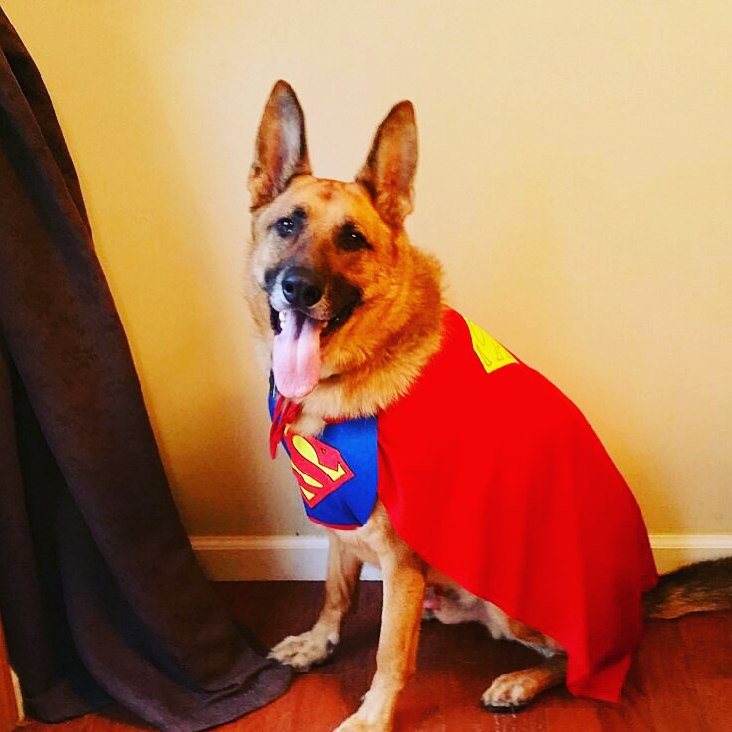 Every halloween we put the superman cape on the poor dog. It looks funny but he never liked it. When he was not posing for photos he was always trying to take it off!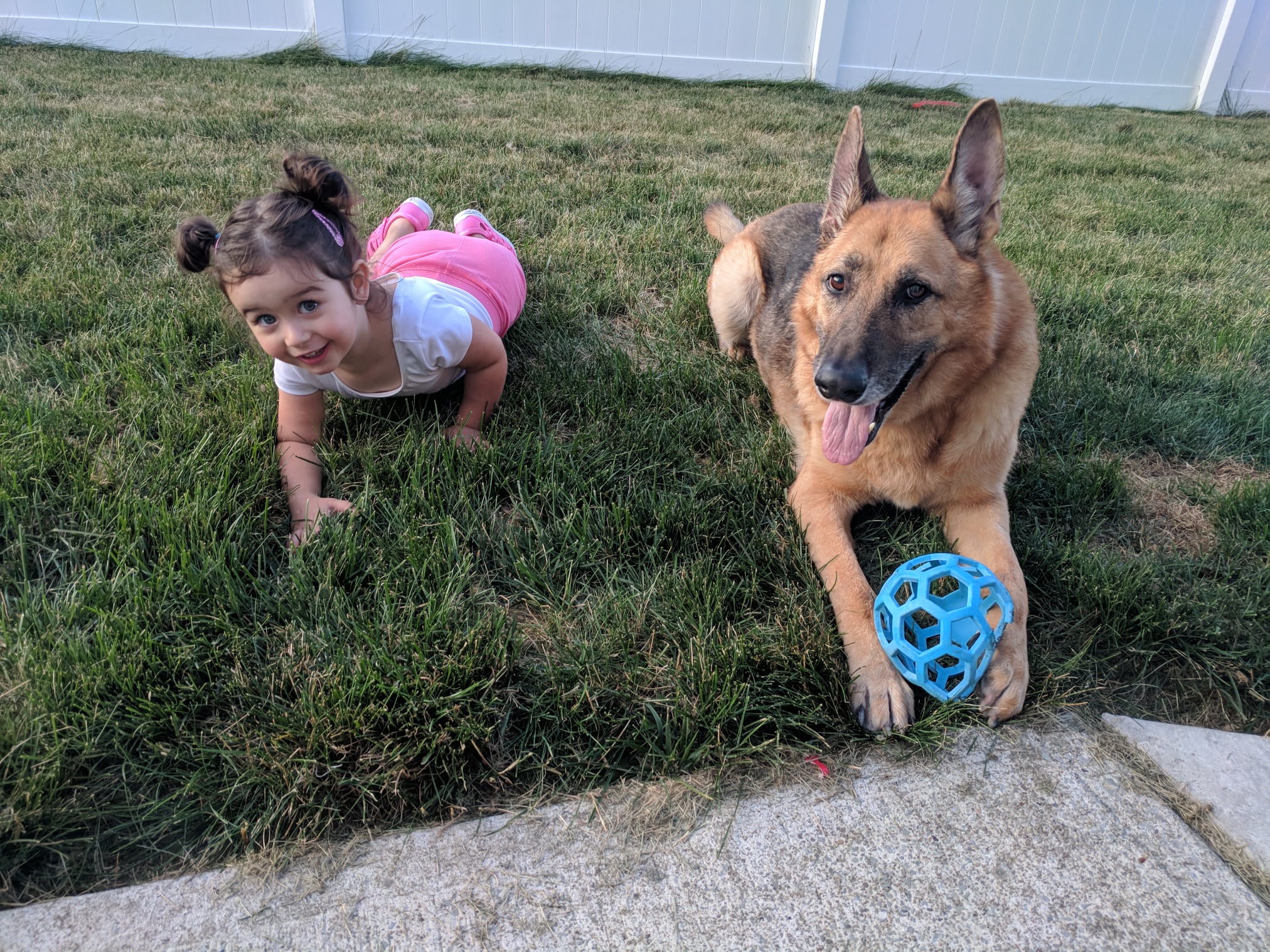 Over the eyars he got along very well with my kids. He started to develope a very bas allergy. We ended up having him tested to see what the issue was. he would lick and not stop licking until there were days where he would give himself several hot spots. We tried just about every medication out there and nothing would work. At the age of 10 he started to limp and have issues going down the stairs. I did not want to admit it but it was a difficult road a head of us.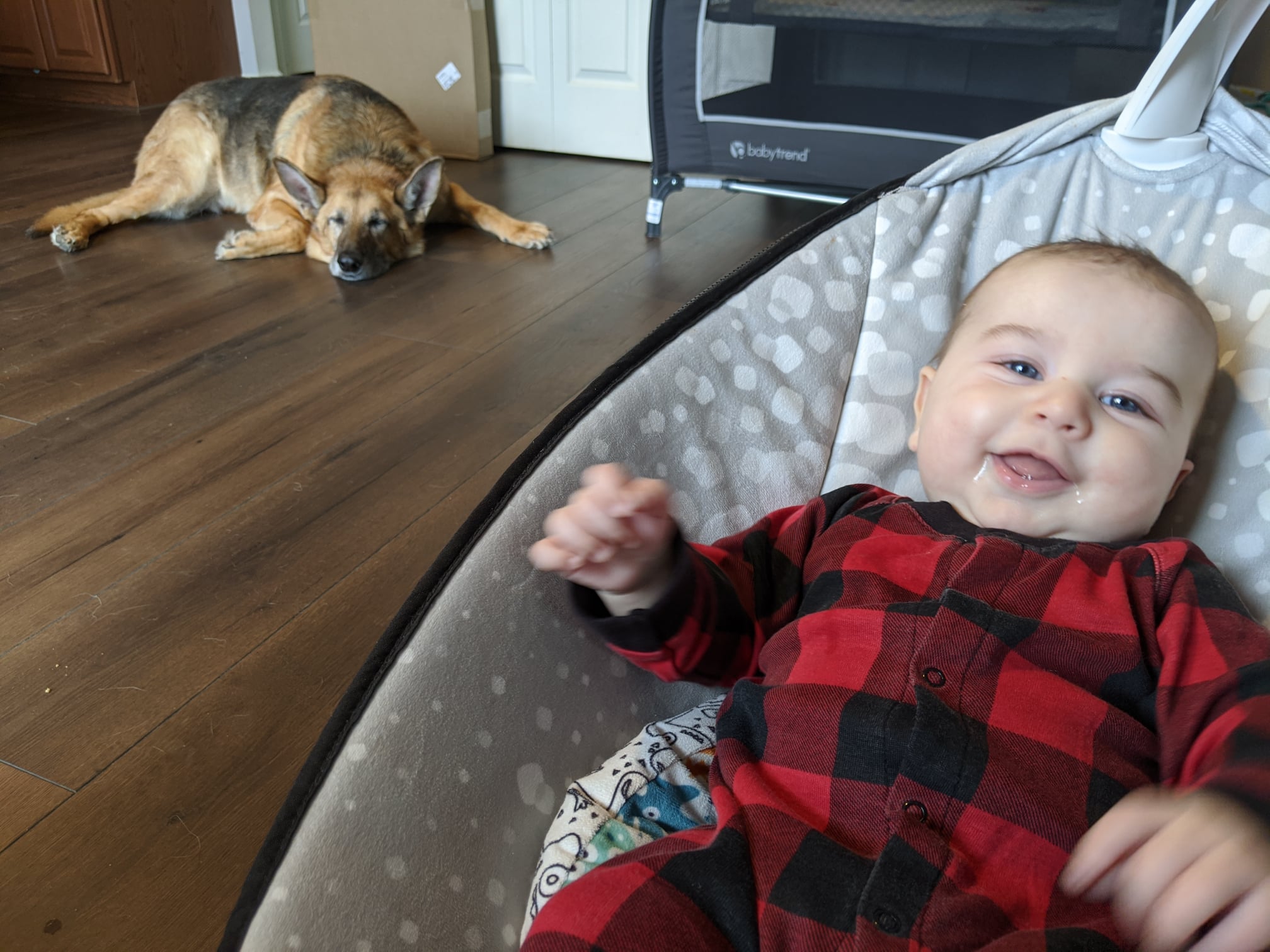 On November 4th 2020 we had to say goodbye to our best friend and first baby. Hercules was loyal to the end as he passed away in my wifes arms. One of the worse days of my life. He was a great dog and excellent companion we could not have asked for more.
Roughly a year and a half later we felt like we were missing a dog in the house. On 4th of July weekend we picked up Iris.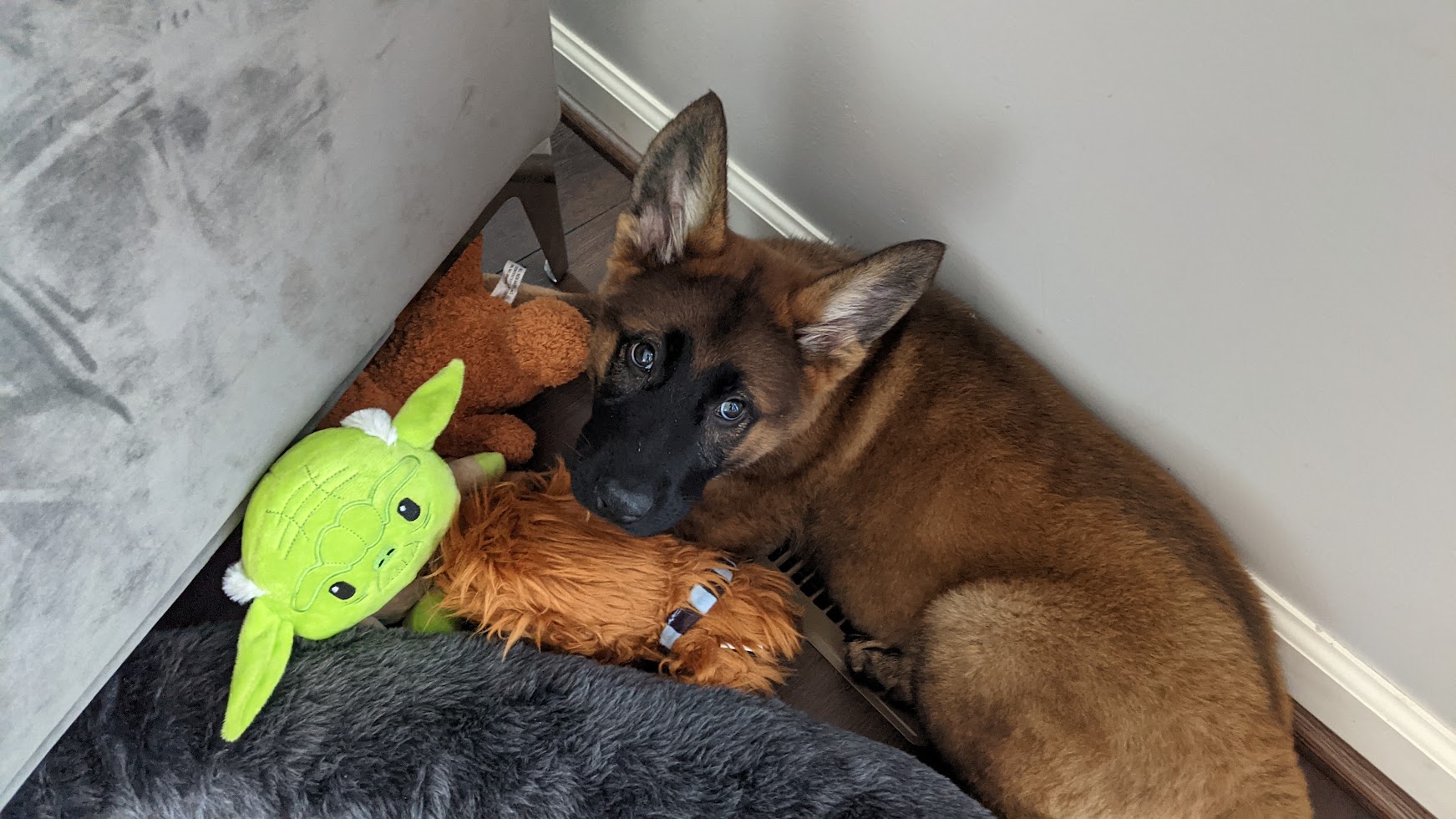 We wanted another german shepherd but not a male and not a black and tan shepherd. Iris is a female dark sable german shepherd. We purchased her from a really good breader outside of Wisconsin.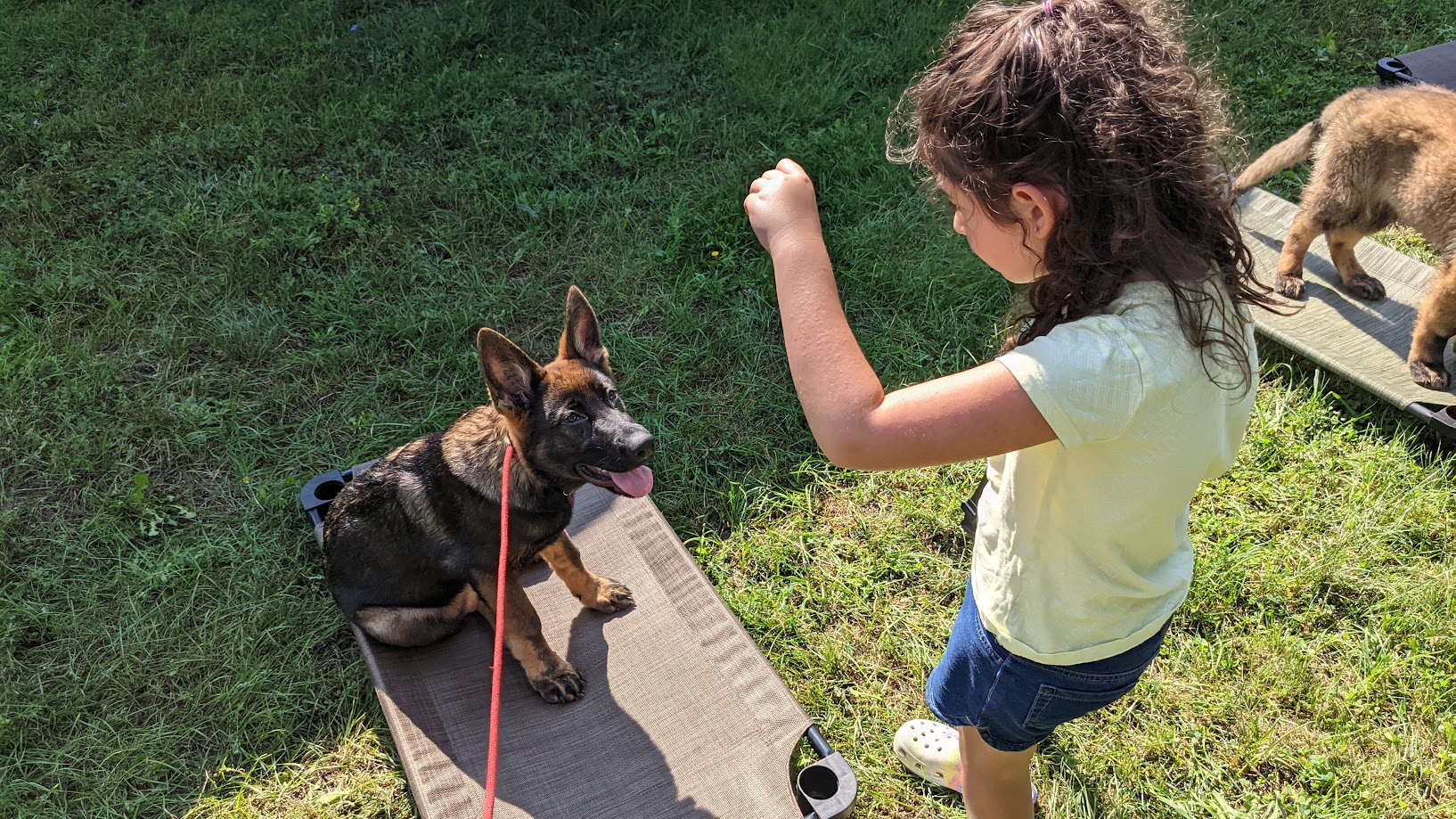 It is hard to believe so far how much her coat has changed from when we picked her up until now.